Dataset: Basisregistratie Ondergrond (BRO)
De BRO bevat gegevens over de diepe en ondiepe ondergrond. De gegevens zijn onderverdeeld in 'registratieobjecten', zoals een Geotechnisch sondeeronderzoek, Bodemkundig boormonsterbeschrijving en Grondwatermonitoringput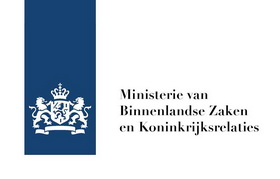 Downloads
Deze dataset bevat verschillende soorten downloads. Onderstaand een overzicht van de beschikbare varianten.
BRO Bodemkundige boormonsterbeschrijvingen (ATOM)
Bodemkundig booronderzoek omvat de gegevens die voortkomen uit een bodemkundig georiënteerde boring. In veel gevallen bestaat het bodemkundig booronderzoek uit niet meer dan een boormonsterprofiel. In het meest uitgebreide geval omvat het booronderzoek ook de resultaten van boormonsteronderzoek en boorgatmeetgegevens. Het boormonsterprofiel komt tot stand door de samenstelling van de monsters uit een booronderzoek macroscopisch te beschrijven.
(Ca. 140 Mb)
BRO Grondwatermonitoringput (ATOM)
Een grondwatermonitoringput is een werk dat in een geboord gat is gerealiseerd om gedurende langere tijd veranderingen in het grondwater in een specifiek deel van de ondergrond te kunnen registreren. Gewoonlijk bestaat een put uit een samenstel van monitoringsbuizen die aan het oppervlak door een constructie worden beschermd. Een grondwatermonitoringput is in de Basisregistratie ondergrond altijd een punt in een grondwatermonitoringnet.
(Ca. 5 Mb)
BRO Geotechnisch sondeeronderzoek (ATOM)
Gegevens van geotechnisch sondeeronderzoek zoals opgeslagen in de Basis Registratie Ondergrond (BRO). Geotechnisch sondeeronderzoek (in het Engels Cone Penetration Test, afgekort tot CPT) is onderzoek dat tot doel heeft informatie over de bodemkundige of geologische opbouw van de ondergrond te verwerven, waarbij in het veld metingen aan de ondergrond worden gedaan door een kegelvormige sonde de grond in te drukken. Traditioneel is het doel met de sonde de weerstand en de wrijving die de conus op de weg naar beneden ondervind te bepalen om daaruit mechanische eigenschappen van de ondergrond af te leiden. In de loop van de tijd is de sonde zo ge-evolueerd dat een breed scala aan metingen verricht kan worden. Voor meer informatie raadpleeg www.basisregistratieondergrond.nl
(Ca. 2 Gb)
BRO Digitaal Geologisch Model (DGM)
Het Digital Geological Model (DGM) is een door TNO Geologische Dienst Nederland ontwikkeld digitaal model van de ondergrond van het Nederlandse vasteland tot een diepte van ca. 500 meter. Het DGM geeft door middel van ESRI-grids en shapes inzicht in het voorkomende diepteligging en de dikte van geologische eenheden alsook in de ligging van breuken.Het DGM is gebaseerd op de nieuwe lithostratigrafische indeling van de Formaties van het Boven-Tertiair en Kwartair. De gecombineerde seismo-lithostratigrafische indeling is gebruikt voor alle eenheden ouder dan Boven-Tertiair met uitzondering van afzettingen uit het Krijt in Zuid-Limburg. Het DGM wordt in opdracht van TNO Geological Survey of the Netherlands periodiek onderhouden.
(Ca. 825 Mb)
BRO GeoTOP model (GTM)
Het model GeoTOP geeft een gedetailleerd driedimensionaal beeld van de Nederlandse ondergrond tot een diepte van ongeveer 50 meter onder maaiveld. Het model is feitelijk de bovenkant van de modellen DGM en REGIS-II en bestrijkt het deel van de bodem dat door ons het meest intensief wordt benut. GeoTOP vormt de basis voor het beantwoorden van vragen op het gebied van de ruimtelijke ordening van de ondergrond, de ondiepe delfstofwinning en het grondwater. Het model draagt bij aan het verkrijgen van inzicht in de geologische ontwikkeling van Nederland en vormt het fundament voor hydrogeologische, geotechnische en geo-archeologische toepassingen en voor overig geowetenschappelijk onderzoek
(Ca. 10 Gb)
BRO REGIS II Hydrogeologisch model (HGM)
BRO REGIS II is een digitaal hydrogeologisch model van de ondergrond van het Nederlandse vasteland tot een diepte van ca. 500 meter. Het model geeft door middel van grids inzicht in het voorkomen, de diepteligging, de dikte en de hydraulische eigenschappen van hydrogeologische eenheden alsook in de ligging van breuken. Bestanden per hydrogeologische eenheid: top, dikte, basis, breuken, boringen, transmissiviteit(kD), horizontale doorlatendheid(kh), verticale doorlatendheid(kv), weerstand(c-waarde), st.afwijking kh, st.afwijking kv. Het hydrogeologische model is gebaseerd op het Digitaal Geologisch Model.
(Ca. 980 Mb)
BRO - Bodemkaart
De Bodemkaart van Nederland, schaal 1 : 50.000, geeft informatie over de ruimtelijke verbreiding van bodemtypen en belangrijke kenmerken van het bodemprofiel tot een diepte van 1,20 meter. Met grondwatertrappen wordt informatie gegeven over de fluctuatie van het grondwater.
(Ca. 105 Mb)