Dataset: Beschermde Gebieden Nationale Parken (INSPIRE geharmoniseerd)
In dit bestand zijn de grenzen opgenomen van de Nationale Parken.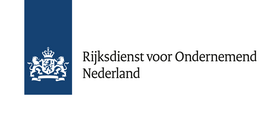 Omschrijving
In dit bestand zijn de grenzen opgenomen van de Nationale Parken, zoals die op diverse momenten zijn gepubliceerd in de Staatscourant (laatste wijziging: 7 oktober 2013, nr. DGNR-PDJNG/13163012). Het bestand bevat in totaal 20 Nationale Parken: de toenmalige Minister van Landbouw, Natuur en Voedselkwaliteit heeft 17 bijzondere natuurgebieden in Nederland aangewezen als nationaal park. Daarnaast zijn er twee private nationale parken (NP De Hoge Veluwe en NP Veluwezoom) en één Grenspark: De Zoom - Kalmthoutse Heide. Dit grenspark is vastgesteld door het Comité van Ministers van de Benelux. De parkgrenzen worden aangeleverd door de Secretarissen van de Nationale Parken en door de staatssecretaris van EZ vastgesteld. De grenzen in het GIS-bestand kunnen afwijken van de grenzen in het BIP (Beheers- en Inrichtingsplan). Elk Nationaal Park heeft een BIP, dat ter goedkeuring wordt voorgelegd aan de Minister van LNV. Elk BIP bevat een kaart met de begrenzing van het Park. Die grens is een momentopname. In de loop der tijd kunnen de grenzen van een Park licht wijzigen door kleine aankopen of uitruil van gronden. Die wijzigingen worden bij periodieke updates doorgevoerd in het BIP. Een BIP kan daardoor achter- of juist vooruitlopen op de grenzen in dit bestand.